Welcome to Heiwa Taiko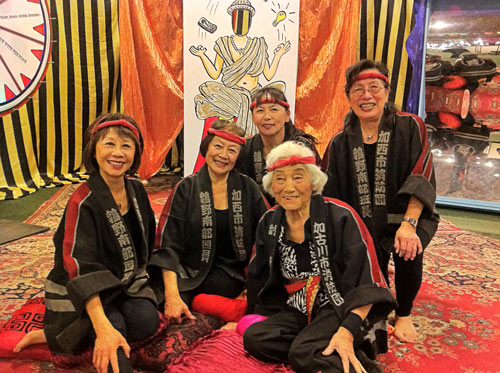 Heiwa (Hay-Wah) Taiko is based at Southern Alameda County Buddhist Church in Union City, CA. Heiwa means Peace in Japanese.
We are a group of older dynamic and energetic grandmas who love to play Taiko and to spread the art and beauty of Taiko. …more
2017, Heiwa Taiko parties with Mayor Libby Schaaf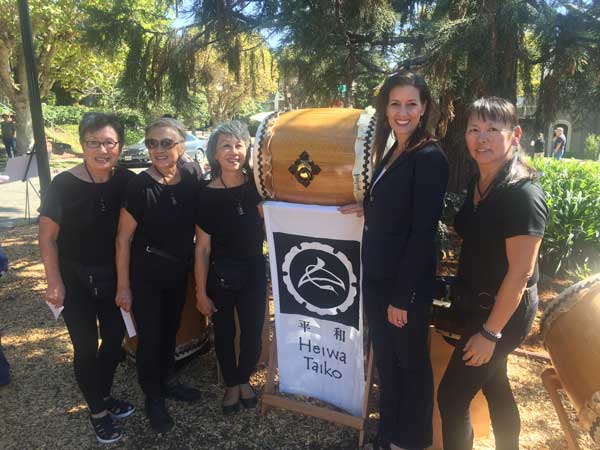 CHECK OUT WHO's ON THE FRONT PAGE OF THE SAN QUENTIN NEWS!!!
(Click HERE for the Article)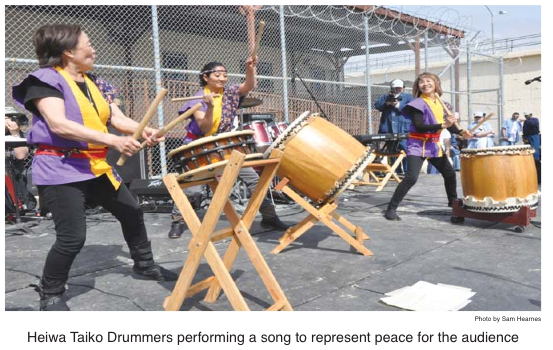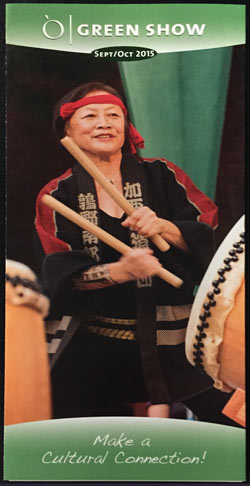 What a great time we had in Ashland…. look who made the cover of the program! GO Virginia!!!